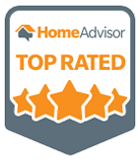 The HomeAdvisor Top Rated award goes to those top-rated contractors that provide outstanding quality, service, and value. Carolina Energy Conservation is proud to be a part of this home contractor network.
---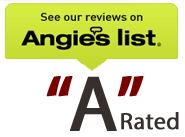 The Angie's List Super Service Award honors excellence among service providers who maintain a superior service record. Each year, less than 5% of thousands of businesses earn the award. Our customers routinely consider the award when making hiring decisions.The Super Service Award is based on a business's overall ratings and reviews. There is no fee to accept the Super Service Award.
---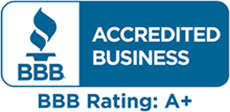 The BBB states that home owners should ask these Six Questions:LOCAL – Carolina Energy Conservation is local. Chances are we're around the corner right now helping your neighbor improve the safety, comfort, and energy efficiency of his home.
ESTABLISHED – Providing products and services to homeowners in South and North Carolina for nearly a decade, we've grown into one of the largest providers of home performance and crawl space encapsulation services in the Carolinas. Carolina Energy Conservation is here to stay.
FINANCIALLY RESPONSIBLE – The average life of a contracting business is 1.3 years. When a contractor goes out of business, their guarantees and warranties become null and void. Carolina Energy Conservation has years of stability. Our customers know that we'll be here when they need us.
PROPERLY INSURED – Carolina Energy Conservation is fully and properly insured. We carry all the insurance coverage that is prudent for a general contracting company. Our insurance protects our company, our employees, and, most importantly, our customers.
HAVE QUALIFIED LABOR – Carolina Energy Conservation only hires qualified personnel and our employees have extensive training in home energy performance and crawl space encapsulation. We do criminal background checks on everyone that we send to your home. Furthermore, we send our customers a bio and photographs of everyone that we send to your home so you know who to expect. Everyone like surprises on their birthday and at Christmas but no one want a surprise from their contractor.
COVERED BY WARRANTIES – Check out the Carolina Energy Conservation crawl space encapsulation warranty. 25 years is the best in the business!
---

---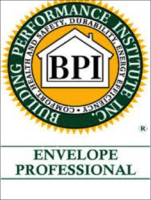 The Building Performance Institute (BPI) is the nation's premier credentialing, quality assurance, and standards setting organization for home performance professionals. BPI is a non-profit organization that has been raising the bar in home performance contracting since 1993.BPI certified professionals hold over 16,000 active certifications across the nation and in three foreign countries. Many state, local, and utility energy efficiency programs specify BPI credentials for participating contractors, to ensure quality.The Carolina Energy Conservation team is certified as a BPI Building Analyst and as a BPIEnevlope Specialist.
---