Mold can grow on virtually any organic material so long as moisture and oxygen are present.
In your home, there are molds that grow on:
• Wood • Paper • Carpet • Food • Insulation
Because mold eats or digests what it is growing on, it can damage a building and its furnishings. If left unchecked, mold eventually can cause structural damage to building materials. Molds gradually destroy the things they grow on. You can prevent damage to buildings and building contents, save money and avoid potential health problems by controlling moisture and eliminating mold growth.
The home energy performance professionals at Carolina Energy Conservation deals with crawl space mold on almost a daily basis. Because safety – homeowner safety, pet safety, and Carolina Energy Conservation technician safety – is always our number one concern, we've searched for mold treatments that we could use with confidence that no one would be harmed. We found the solution in two products, became trained in their applictaion, and use them exclusively for mold mitigation – Benefect and Moldex.
Moldex
In 1996, a group of scientists and entrepreneurs used private funds to research a problem that was a serious health and economic problem -dangerous Mold. Many people believe that scrubbing hard with bleach is enough for a mold and mildew remover. Many people are wrong.
Bleach is little more than a cosmetic fix. As the twentieth century ended, many studies showed mold and mildew to be a major health hazard.
The need for powerful mildew-removal and inhibiting products became increasingly clear.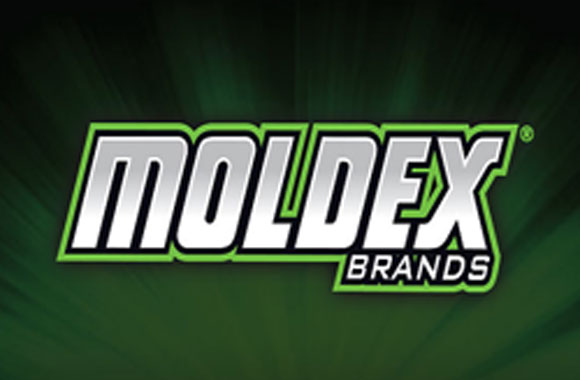 After three years of successful R&D came the EnviroCare Corporation. Initially, the company targeted professional builders of new construction who needed anti-mold coatings for treating lumber and other materials likely to fall prey to toxic mold. After successfully launching a product line for new buildings, the question was asked, "What about existing buildings that have mold problems or are in need of mold remediation?" The answer was a second product called Moldex®. Moldex® was created for professionals and certified applicators for use in commercial and residential structures.
Moldex® cleans, kills and disinfects to get rid of mold & mildew before surfaces are coated with a mold-proof barrier.Now, EnviroCareoffers an extensive line of professional grade mold solutions called Moldex® Brands. The Moldex® Brand was designed specifically to get rid of mold and keep the dangerous hazard from returning.
It offers a line of professional strength products that utilize the same methods and technologies trusted by "the pros" for years.
Benefect
What does it mean to be an Authetically Botanical disinfectant? Benefect uses the essential oil of the thyme plant as their active Ingredient, not a synthetic chemical substitute. Using real, food grade ingredients makes Benefect products a sustainable option for disinfecting and cleaning.
The Benefect Story
Benefect's botanical disinfectants and cleaners are used by Insurance Restoration Contractors to clean up water damage, fire damage, mold remediation and trauma scene clean up. Using nature as the model, Benefect created natural cleaning products with no compromise in strength, without endangering human health. When necessary, Carolina Energy Conservation uses Benefect to disinfect the mold and mildew in the crawl space.
Kills 99.99% of bacteria in 30 seconds!
No strong odors
Uses Botanical Thyme Oil as the Active Ingredient
Botanical isn't just in the product name, or just one ingredient, Benefect is the only ALL botanical formula in the industry.
Safe for our employees, safe for the environment, and most importantly, safe for the homeowner and the homeowner's pets.
Carolina Energy Conservations always put the safety of our employees and our customers first. Benefect is one of our choices for mold remediation because it is a proven disinfectant that doesn't require personal protective equipment (PPE) for application.Though we don't recommend it, the scientists at Benefect claim you can drink it without ill-effect.