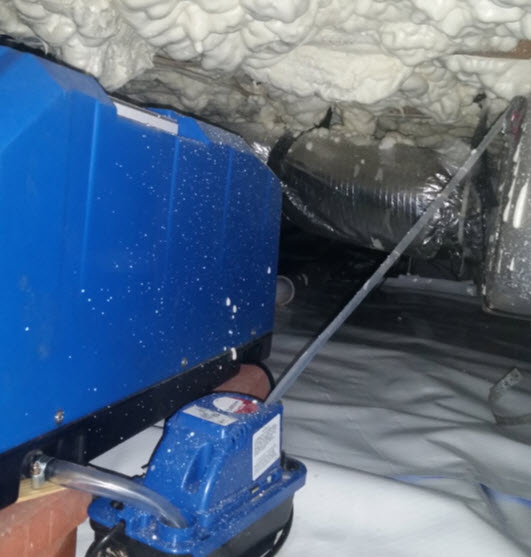 Energy Efficiency Experts
Carolina Energy Conservation has been making South Carolina and North Carolina homes safer, cleaner, healthier, and less costly places to live for nearly a decade.
We are a stable and responsibly run company employing certified Building Performance Institute (BPI) Envelope specialists, Home Energy Rating System trained raters (HERS Raters), and Dr. Energy Saver Certified Home Comfort & Energy Conservation Specialists.
Carolina Energy Conservation is passionate about helping people enjoy the comfort of their home by making repairs and improvements that increase air quality, reduce home energy consumption, and lower utility bills.
We have the experience, training and expertise to do almost any energy efficiency home improvement or repair quickly and efficiently.
Custom Crawl Space Solutions
Our BPI"house as a system" approach means that we consider all areas of your home that could be contributing to any problems you are experiencing. After inspecting your home thoroughly and gathering data, we design custom solutions that ensure your home is a more comfortable and less costly place to live.We make home improvements and repair damage that lower utility bills and make homes more comfortable.
The BPI "house as a system" approach is an ideally suited approach to crawl space encapsulation. Carolina Energy Conservation determines the sources of crawlspace moisture and energy loss then designs a custom solution using a combination of crawl space vapor barriers, insulation, drainage systems, sump pumps, and dehumidifiers to make a crawl space an efficient and less expensive part of a home. There is not another performance contractor better equipped with the training, expertise, and state of the art materials to seal your crawl space and protect what will most likely be the largest investment of your lifetime.