CAROLINA ENERGY CONSERVATION PRODUCTS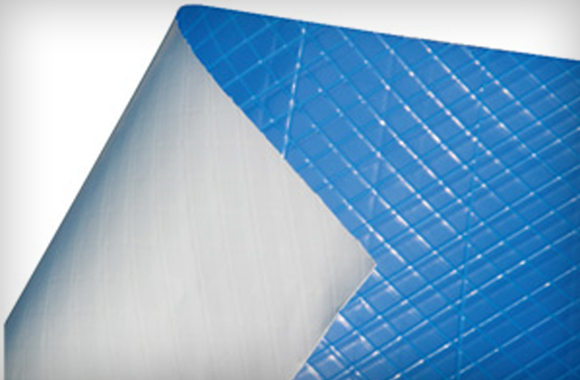 The heart of our system is a proprietary crawl space liner. At 20 mils thick, it is constructed of multiple lightweight layers and reinforced with nylon cord which makes it highly tear and puncture-resistant.The barrier is waterproof, flexible, fire resistant, ultraviolet light tolerant, and strong enough to work, walk or crawl on.
White on one side to keep your crawl space brighter than ever, our liner is also naturally antimicrobial to help minimize the likelihood of mold and mildew growth.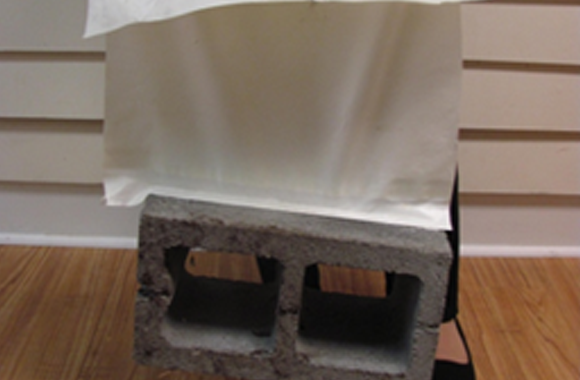 Crawl space walls present a slightly different challenge. Since no one walks or crawls on the crawlspace wall, the wall vapor barrier does not need to be as resistant to punctures and tears. The challenge is finding a material that is a true vapor barrier yet will attach and seal the concrete, brick or stone foundation wall. Carolina Energy Conservation uses a patented product that is strong yet seals to the crawl space wall with a nontoxic, water soluble adhesive. Since the adhesive is a water soluble, no-VOC product, it is safe for our installers, the homeowner, and the homeowner's pets.When necessary, Carolina Energy Conservation installs drainage matting under the crawl space floor vapor barrier. Crawl space liners rest directly on the crawl space floor. If your crawl space is flooding, water can be trapped underneath, never making it to your perimeter drain.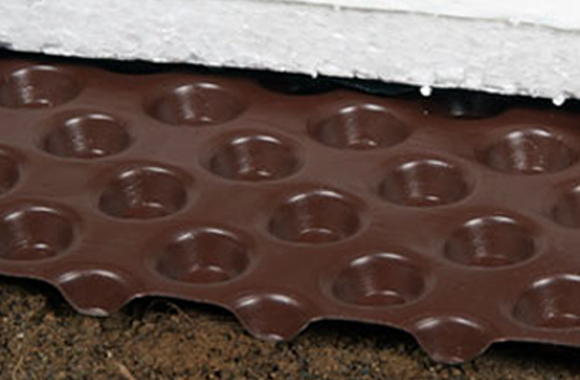 The raised dimples on our drainage matting gives the water flooding into your crawl space a channel underneath your crawl space liner. This directs the water flooding your crawl space to your perimeter crawl space drain and sump pump system.A crawl space vapor barrier is an excellent way to keep water and moisture from your crawl space, but it's also important to drain away flooded water that collects underneath.
By installing drainage matting, your crawl space is protected and water is directed to your drainage system.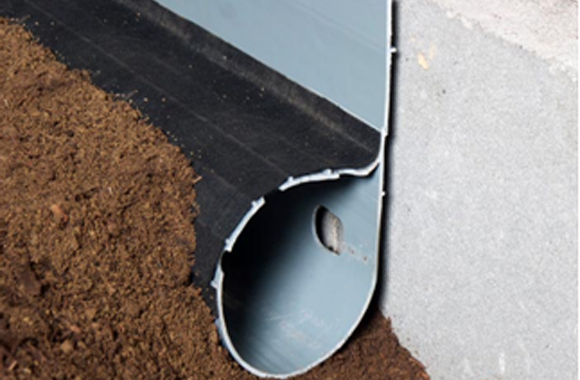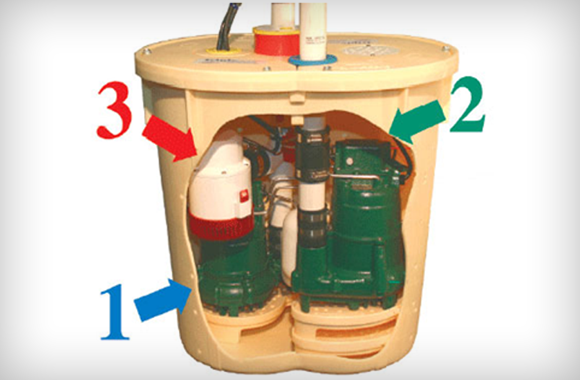 What happens to the water that flows under the drainage matting and into the perimeter drain? The perimeter drain empties into the Triple Safe Sump Pump.The Triple Safe Pump has three pumps for maximum protection. The first pump is for primary use.Pump 1
1/3 hp cast iron pump
2600 gph
The second pump is a backup in the event the primary pump fails.
Pump 2
½ hp backup
3600 gph
6200 gallons per hour combined max output
And in the event there is a power failure as the result of flooding, the third pump is a battery backup.
Pump 3
Battery backup
12,000 gallons on one charge
Includes pump, battery, and charging station
The Triple Safe Sump Pump comes standard with an airtight lid, an alarm and a floordrain.
---
EverLast™ Crawl Space Doors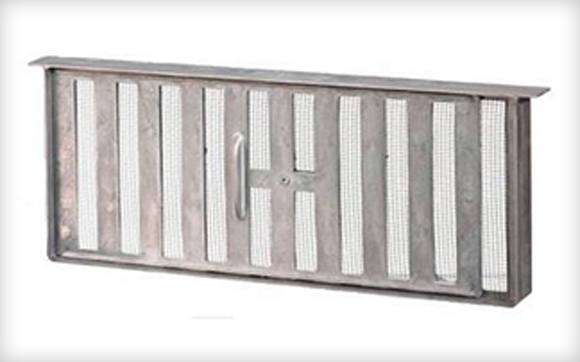 Our EverLast™ Crawl Space Doors provide a durable, long-lasting, airtight solution for air sealing and moisture control for your crawl space.Designed with ½" of durable plastic and a layer of waterproof foam, it attaches to the crawl space opening by four adjustable knobs for easy removal and access.
Unlike crawl space doors made of wood or metal, EverLast™ Crawl Space Doors will not be damaged by mold, rot or moisture, and they'll never need paint.
This is a fast-to-install, economical solution that will stay looking great for many years to come!